Impact
How We Are
Making a Difference
Humanity Forward's advocacy efforts in Washington, D.C. are supporting a healthier, more prosperous future for the American people, the communities they live in and the economy they create together.
24%

Fewer households

experiencing food insufficiency due to the child tax credit

94%

of child tax credit recipients

do the same amount of paid work or more.

3.3M

Fewer parents

out of work due to childcare costs after receiving child tax credit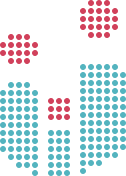 Helping American Families
Direct cash policies reduce poverty and the secondary effects that financial insecurity can have on American families. We're working to help American families prosper.

Supporting Our Economy
Our economy and the Americans who support it can be more resilient and better prepared for the future by advancing direct cash policies. We're advocating for solutions made with the future in mind.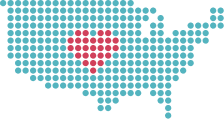 Strengthening Our Communities
Our communities are healthier with the financial security afforded by direct cash policies. We advance policies that strengthen American communities.