Citizen Voice: The Cost of War - Congress Must Make the Cost Easier to Bear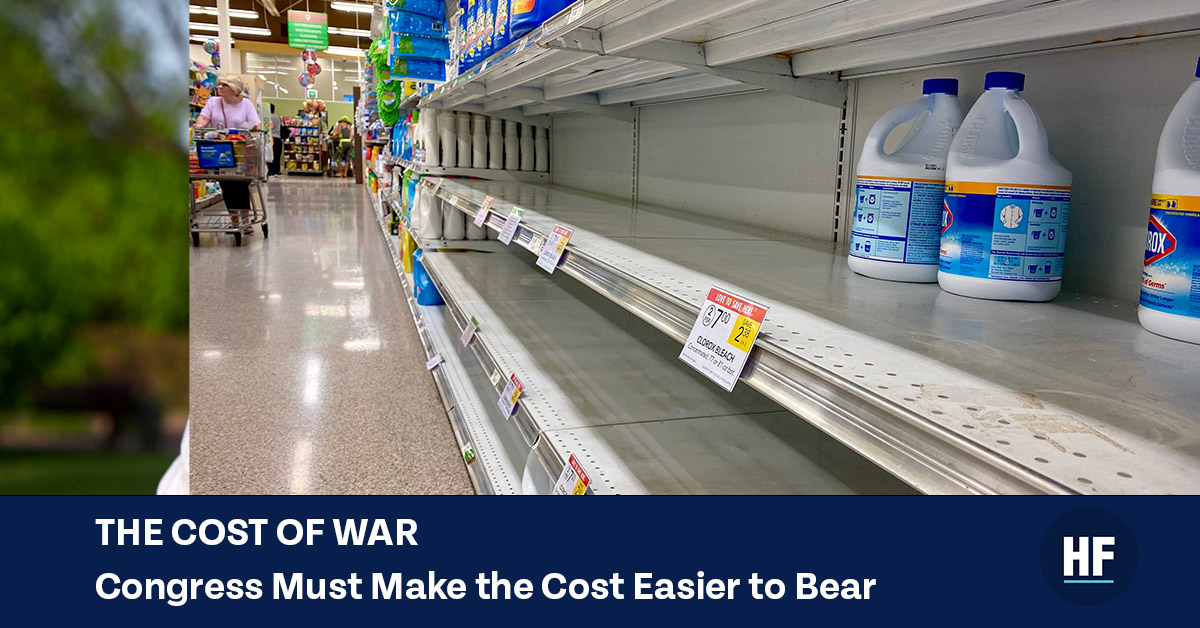 Costs are rising in America. In January alone, Americans saw the price of goods and services rise by over half a percent. This was before Russia's war in Ukraine, which President Biden said would lift gas prices.
Taking on these cost burdens for the freedom of our friends in Ukraine is a sacrifice we should be willing to make. But, that does not mean that American families should have to go it alone.
Congress has let another month without the Child Tax Credit pass by. This could be a helpful tool for people trying to make ends meet today. Families like mine were using this tax break to afford the rising cost of living in our state.
As of today, the monthly CTC has not been extended into 2022. That should change!
For Some the CTC Was Life Changing
The credit helped our family afford healthier groceries and school supplies. If we had it now, it would insulate us from climbing gas and energy prices that show no signs of stopping.
For many families, the monthly CTC was life-changing. It lifted millions of kids from poverty and cut hunger among recipients by a quarter.
Even in the best of times, the unexpected costs of being a parent make budgeting difficult. A lost backpack or broken glasses could be enough to undo our careful financial planning.
During the pandemic, those surprise expenses have come up more often. When our daughter was in remote learning, she would borrow one of our laptops. If we had to use it for work, we'd have to interrupt her schooling. Only by saving up our CTC payments were we able to buy her a new tablet to use for her education.
The freedom and flexibility of the monthly CTC empower parents to make better choices for their children.
A study by Magnify Money showed parents use the CTC in different ways depending on their income. That's because every family's needs can be different, and those needs can change month to month.
We have used the payments for everything from childcare to a programming class for our daughter. Without the CTC payments, we're not sure if we'll be able to budget for those kinds of investments.
Child Tax Credit Could Offset Inflation
We also know from a recent Moody analysis that inflation is costing American households around $296 each month. The monthly Child Tax Credit payments ostensibly would cover this expense for most families, while leaving some cash left over for important expenses like groceries.
Some parents like me will worry about their budget, but the consequences for others will be far direr. Going without this credit means less food on the table for those who are less fortunate.
The work of raising children is getting harder. And it's not our fault. Many parents feel it's the most important thing they can do on this earth.
I am watching the future of Ukraine play out in real-time, and I'm willing to accept some higher costs for their sake. We all have a part to play; ours is accepting higher costs. Now Congress must make these costs easier to bear.
I hope our members of Congress can find a way to keep the CTC monthly in 2022.
–
Stephen Jones is a small business owner residing in San Diego, California. He has used the CTC to afford coding classes for his daughter, a tablet for her remote learning (she used to borrow his work laptop), and necessities such as glasses and a backpack as she goes back to school.


RELATED POSTS