Humanity Forward Welcomes Sarah Chamberlain to Advisory Board
Chamberlain leads the Republican Main Street Partnership (RSMP) as President and CEO.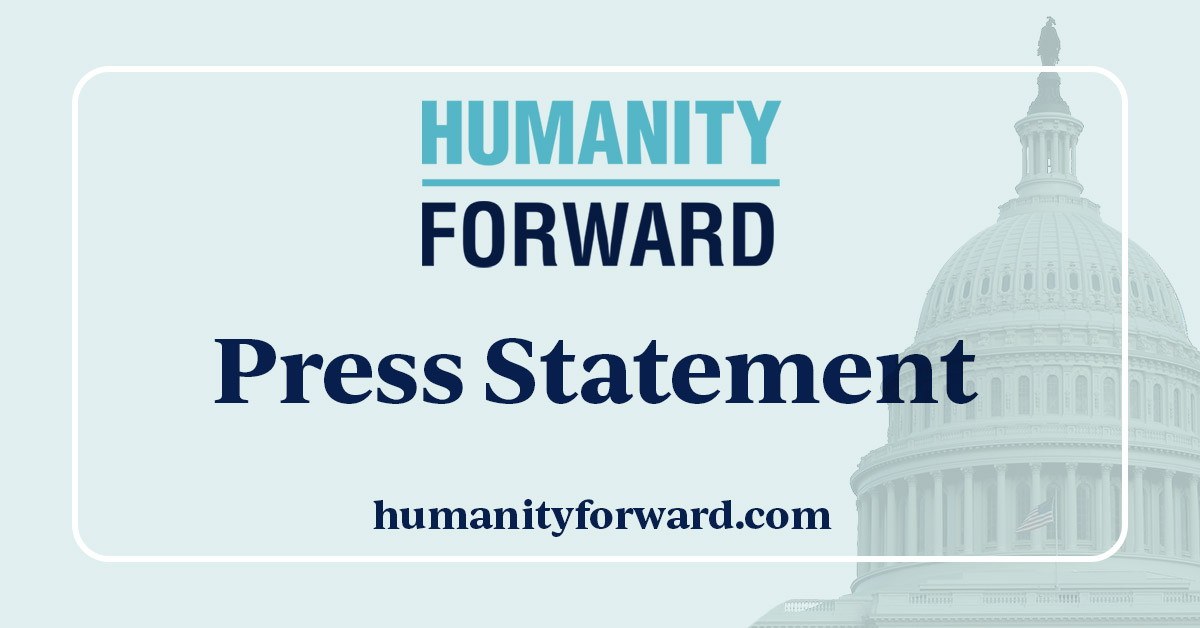 WASHINGTON, D.C. — Today, Humanity Forward welcomes Sarah Chamberlain, President and CEO of the Republican Main Street Partnership, to their Bipartisan Advisory Board.
Prior to helping found the Republican Main Street Partnership (RMSP), Chamberlain began her career in the personal office of Congressman Amory Houghton, Jr. (R-NY) in Corning, NY, and later became the first executive director of the John Quincy Adams Society in Washington D.C.
In her current role, Chamberlain leads the RSMP, which is a broad alliance of conservative, governing Republicans, including more than 60 sitting Members in Congress, dedicated to working across the aisle to enact common-sense legislation. The partnership focuses on issues such as healthcare, family issues, workforce development, the environment, and infrastructure.
"Humanity Forward has quickly built bipartisan credibility, and I'm proud to work alongside them in our shared vision to ensure our government serves American families and protects our communities," said Chamberlain. "I am excited to join their bipartisan advisory board as we look ahead to opportunities in the next Congress and beyond."
"We couldn't be more excited to have Sarah join our advisory board– and it couldn't come at a more critical time as we transition into the new Congress and divided government," said Paolo Mastrangelo, Head of Policy & Government Affairs for Humanity Forward. "Sarah's dedicated much of her career to delivering durable results on behalf of American families, and her leadership will help Humanity Forward tremendously as we continue to grow."