Humanity Forward Welcomes Chris Griswold to Bipartisan Policy Council
"I share Humanity Forward's goal of restoring an American economics that prioritizes the dignity and well-being of working people and their families. I look forward to working with them on advancing this vision."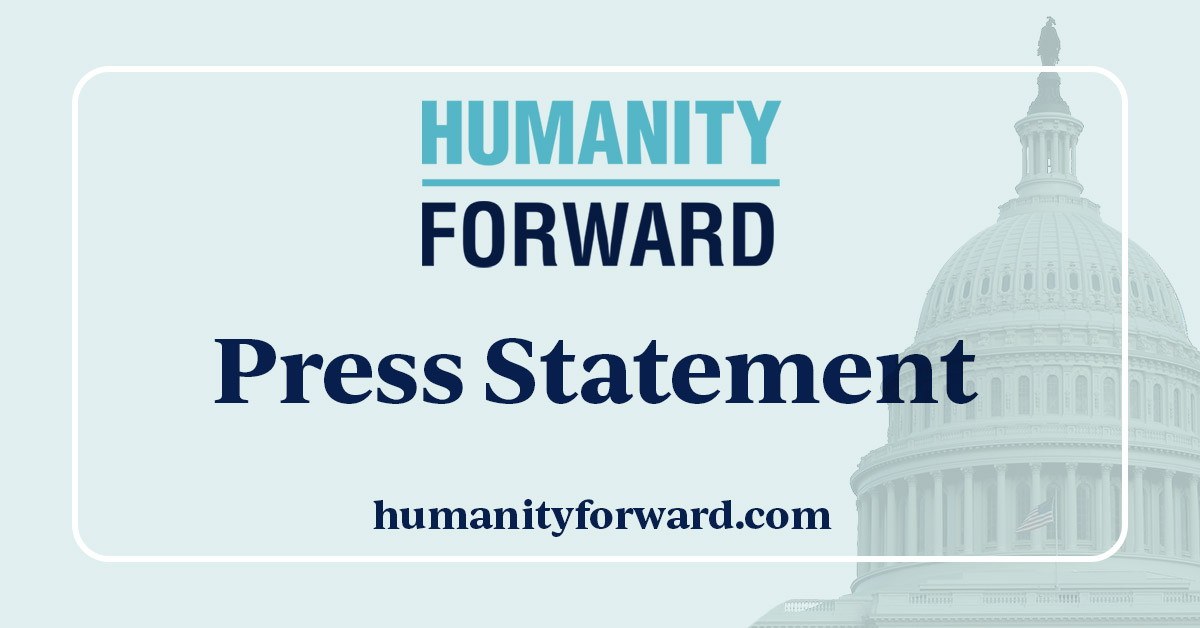 WASHINGTON, D.C. — Today, Humanity Forward welcomes Chris Griswold, Policy Director of American Compass, to their Bipartisan Policy Council.
Humanity Forward's Bipartisan Policy Council is an advisory group of experienced policy leaders committed to advancing evidence-based policy solutions that reduce poverty and provide economic relief for American families. The policy council works alongside the Humanity Forward staff to promote data-driven policies that support working families and grow the economy.
Griswold is the Policy Director at American Compass, an organization dedicated to restoring an economic consensus that emphasizes the importance of family, community, and industry to the nation's liberty and prosperity. Griswold's work on the economic wellbeing of American workers, families, and communities spans a wide range of policy areas, including labor, technology, financial regulation, education, industrial policy, and family policy.
In light of today's announcement, Griswold said:
"I share Humanity Forward's goal of restoring American economics that prioritizes the dignity and well-being of working people and their families. I look forward to working with them on advancing this vision."
Prior to his time at American Compass, Griswold was a Congressional staffer, most recently serving as a senior advisor to the U.S. Senate Committee on Small Business and Entrepreneurship and legislative staff to Senator Marco Rubio. Before working on Capitol Hill, Griswold was a social entrepreneur and nonprofit manager in South Africa, where he worked in community-based youth development. He is a graduate of Princeton Theological Seminary and a Term Member of the Council on Foreign Relations.
"We are thrilled to have Chris Griswold, a leading voice on conservative economic reform, joining our policy council," said Liam deClive-Lowe, Executive Director for Humanity Forward. "As we look forward to a busy year for policy debates focused on American families, we're thankful to have his vital expertise and perspective as the council advises us on our future work."
Affiliations provided for identification purposes only.