Humanity Forward Applauds New Jersey Leadership for Newly-Passed Child Tax Credit Expansion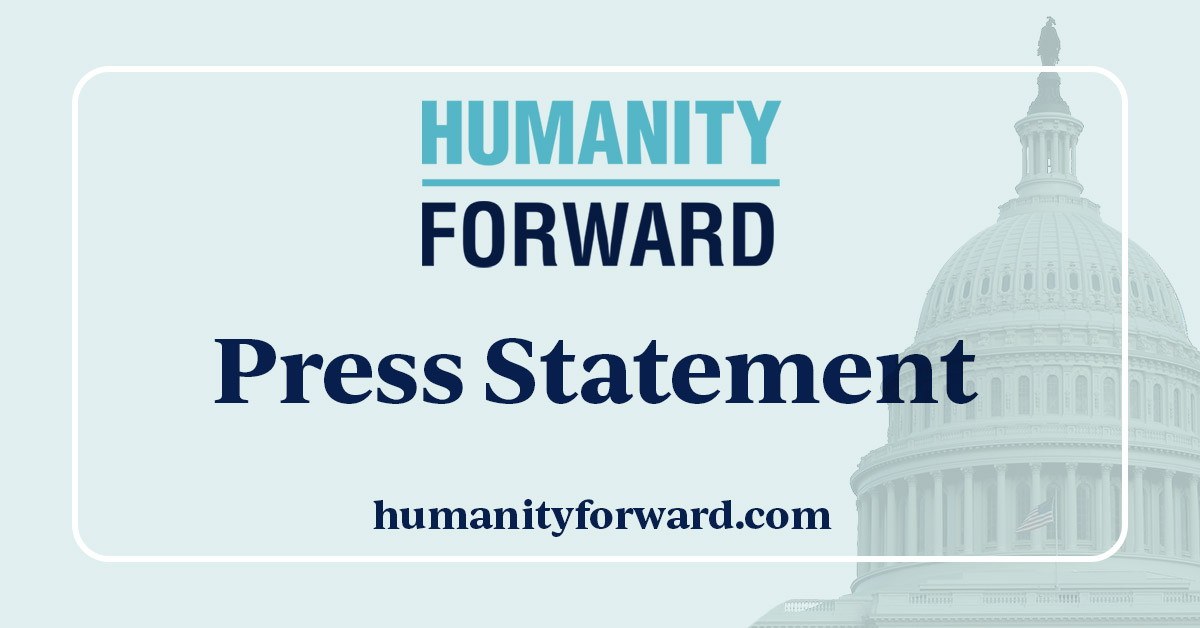 WASHINGTON, D.C. — Humanity Forward applauds New Jersey Governor Phil Murphy and the New Jersey state legislature in uniting across party lines to unanimously expand the Child and Dependent Care Tax Credit last week.
The law expands the income eligibility of the credit to include tax-paying parents with incomes of $150,000 or less, which represents an increase of approximately 80,000 New Jersey residents receiving the child and dependent care tax credit.
In support of the new expansion, Humanity Forward's Chief Spokesperson Greg Nasif issued this statement:
"This victory in Trenton should be celebrated on multiple fronts. It affirms the bipartisan spirit of policies like the Child Tax Credit, ensures a better future for the children of New Jersey and more autonomy for the parents that raise them and represents a decisive step forward in support of working mothers, who have borne the brunt of an unequal economic recovery that has threatened to leave them behind.
"This is a win for every exit on the Garden State Parkway. Humanity Forward extends its thanks to Governor Phil Murphy and members of the New Jersey Legislature in both parties for passing this expansion at such a critical juncture for American families."
###
Humanity Forward is a 501(c)(4) nonprofit organization dedicated to finding bipartisan solutions to advance the economic interests of the American people through federal policy. Uniquely positioned as one of America's fastest-growing, altruistic advocacy organizations, our mission is to advance evidence-based policies designed to strengthen families, generate economic growth, and end poverty.