Humanity Forward Welcomes Dennis Ross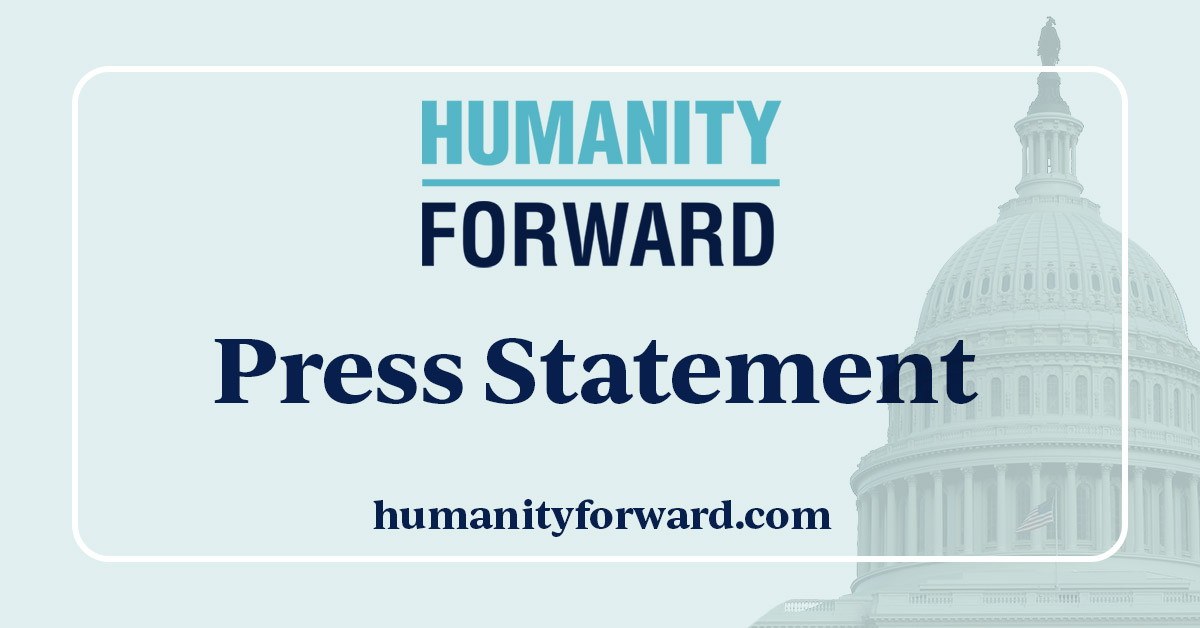 WASHINGTON, D.C. — Today, Humanity Forward welcomes the Honorable Mr. Dennis Ross, former Representative from Florida's 15th Congressional District and Senior GOP Deputy Whip, to their bipartisan advisory board.
Comprised of a growing slate of diverse and bipartisan leaders from across the United States, Humanity Forward's advisory board directly supports the organization in advancing popular, evidence-based ideas in Washington, D.C.
Mr. Ross brings nearly 40 years of business and political experience to the board. Elected to the Florida State House in 2000 and to Congress in 2010, he sat on the Committee of Financial Services and the Committee on Oversight and Government Reform in addition to his service as Senior Deputy Whip.
In support of today's announcement, Humanity Forward Board Member Dennis Ross issued the following statement:
"Humanity Forward exemplifies the direction towards civility that our politics must embrace in order to continue its earnest service to the American people. I'm proud to be joining Humanity Forward as they continue to advance policies for everyday Americans using a model of approach that holds bipartisanship and respect for all walks of life in our country at its center."
After his time in Congress, Ross launched the American Center for Political Leadership (ACPL), an organization dedicated to promoting civic engagement through civil discourse, in the Jannetides College of Business and Entrepreneurial Leadership. He also teaches as a distinguished professor of political science at Southeastern University.
"Congressman Ross' career embodies the selfless service which Humanity Forward emulates to accomplish our goals of passing bipartisan policy for the American people," said Liam deClive-Lowe, Executive Director for Humanity Forward.
"We at Humanity Forward look forward to working closely with him as we continue to follow his example of open, civil discourse that brings Americans of every stripe together for the benefit of us all."
###
Humanity Forward is a 501(c)(4) nonprofit organization dedicated to finding bipartisan solutions to advance the economic interests of the American people through federal policy. Uniquely positioned as one of America's fastest-growing, altruistic advocacy organizations, our mission is to advance evidence-based policies designed to strengthen families, generate economic growth, and end poverty.