Humanity Forward Welcomes Advisory Board Member Ja'Ron Smith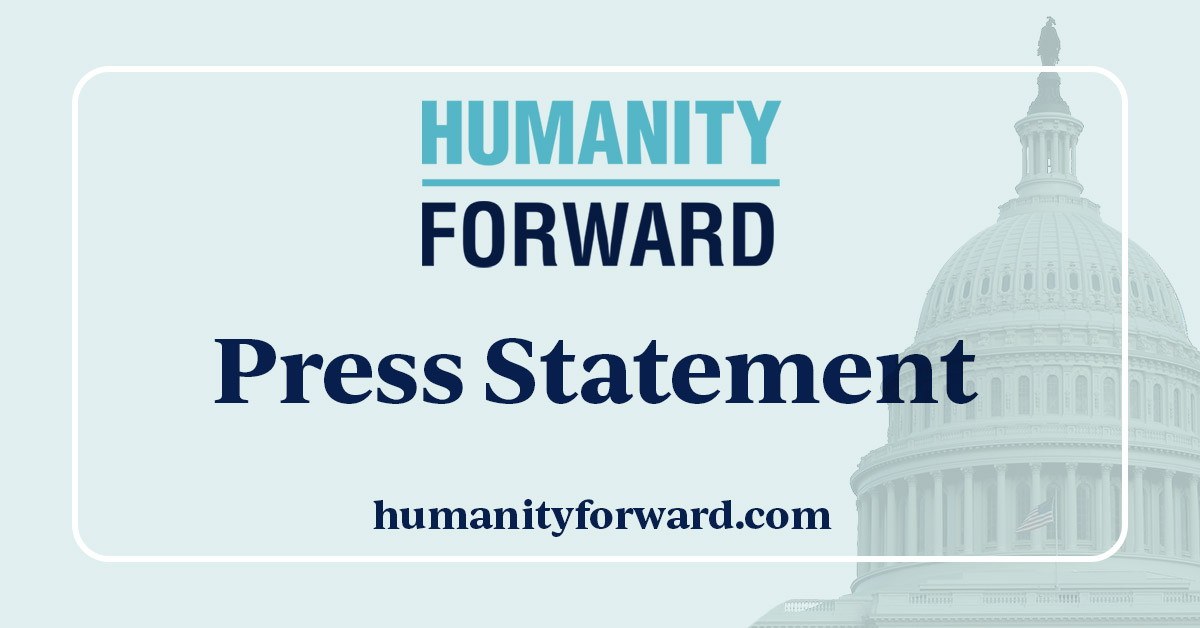 WASHINGTON, D.C. — Today, Humanity Forward welcomes Ja'Ron Smith, former Special Assistant to President Trump for Legislative Affairs and Executive Director of the Center for Advancing Opportunity, to their advisory board.
Comprised of a growing slate of diverse and bipartisan leaders from across the United States, Humanity Forward's advisory board directly supports the organization in advancing popular, evidence-based ideas in Washington, D.C.
In support of today's announcement, Humanity Forward Board Member Ja'Ron Smith issued this statement:
"My life's work — from the White House, to Congress, to the private sector — has allowed me to lead and develop successful poverty reduction policy efforts already embodied in the humanity first values that are a core of Humanity Forward's mission. I'm excited to further these efforts and use my experiences to advance the goals of this ambitious organization as they look to bring about change for communities and families across the country."
In addition to serving as Special Assistant to the President, Mr. Smith also supported the White House during his tenure as the President's liaison to the United States House of Representatives Ways and Means Committee, Agriculture Committee, Education and Workforce Committee, Homeland Security Committee, Congressional Black Caucus, and Congressional Hispanic Caucus.
"We believe Ja'Ron's years of bipartisan service at the highest levels of government, along with his dedication and passion make him uniquely positioned to help advance innovative poverty and economic relief policies that positively impact millions of Americans," said Executive Director Liam deClive-Lowe, in response to Mr. Smith's addition to a growing roster of bipartisan actors on Humanity Forward's advisory board.
"We're thrilled to welcome him to Humanity Forward's advisory board at this critical moment in our organization's growth."
###
Humanity Forward is a 501(c)(4) nonprofit organization dedicated to finding bipartisan solutions to advance the economic interests of the American people through federal policy. Uniquely positioned as one of America's fastest growing, altruistic advocacy organization, our mission is to advance evidence-based policies designed to strengthen families, generate economic growth, and end poverty.