Humanity Forward Applauds House Passage of Expanded Child Tax Credit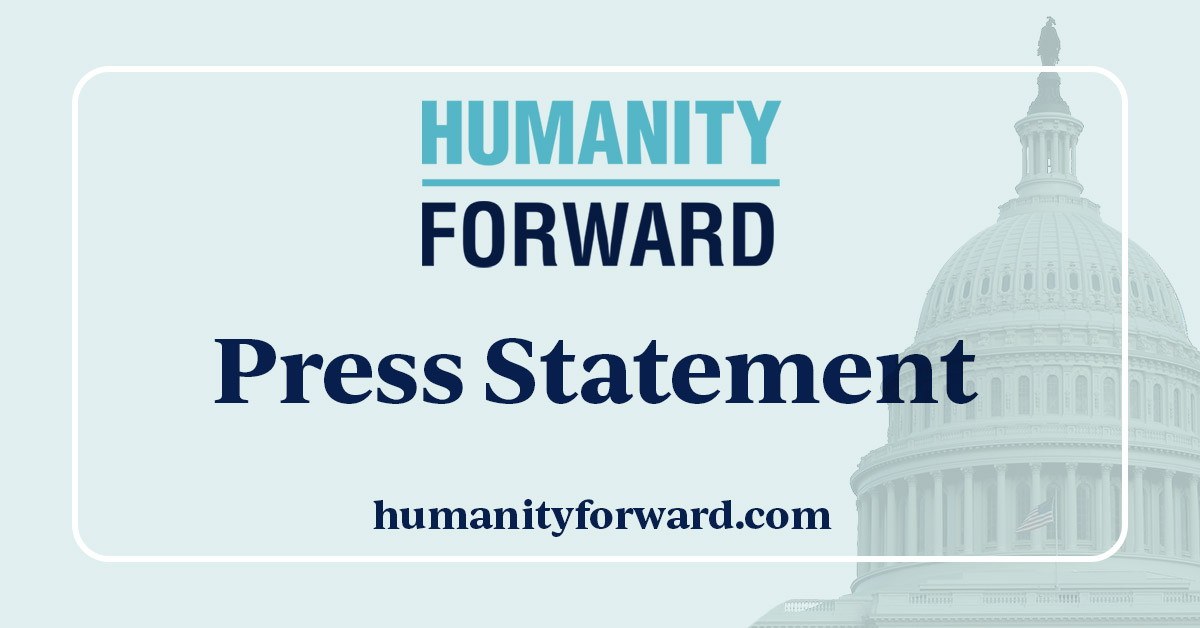 Washington, D.C. – Today, Humanity Forward applauded the U.S. House of Representatives for passing legislation that would extend the enhanced Child Tax Credit (CTC). This crucial provision in the Build Back Better Act would ensure that the enhanced monthly payments — $250 per child under 18 and $300 per child under six — continue to be available for eligible families in 2022. The legislation would also make the CTC permanently refundable, ensuring that all families can participate without bureaucratic hurdles.
"Monthly child tax credit payments have been a critical lifeline for both parents and the US economy," said Greg Nasif, Chief Spokesperson at Humanity Forward. "The decision to disburse the credit in advanced monthly installments instead of one lump sum has saved millions of families from poverty, hunger, or eviction. It has also played a vital role in easing the burdens of increasing prices at the gas pump and checkout counter, while our economy and supply chains emerge and readjust from the pandemic. We applaud the House for passing this critical provision and encourage the Senate to move quickly before the enhanced Child Tax Credit expires."
Research shows that the enhanced Child Tax Credit is making a huge difference for both working families and the economy. A recent report from Humanity Forward and their academic partners found nearly 94 percent of parents plan to continue working – or work more – while receiving the credit. "The expanded child tax credit provides direct assistance to American families with low or fixed incomes, who are typically hit hardest by inflation, while also giving parents the freedom and flexibility to make the best choices for their family," Mr. Nasif added. "Perhaps most importantly, the CTC enables more parents to afford child care, the cost of which is often a major barrier to their employment."
The expanded benefits provided by the Child Tax Credit as part of the American Rescue Plan Act are set to expire at the end of December 2021 unless extended by both houses of Congress. This pro-work, pro-family policy makes monthly cash grants to American families, and would continue with a payment on January 15th, 2022 if extended.
# # #
Humanity Forward is a 501(c)(4) nonprofit organization dedicated to finding bipartisan solutions to advance the economic interests of the American people through federal policy. Uniquely positioned as one of America's fastest growing, altruistic advocacy organization, our mission is to advance evidence-based policies designed to strengthen families, generate economic growth, and end poverty.