Policies
Child Tax Credit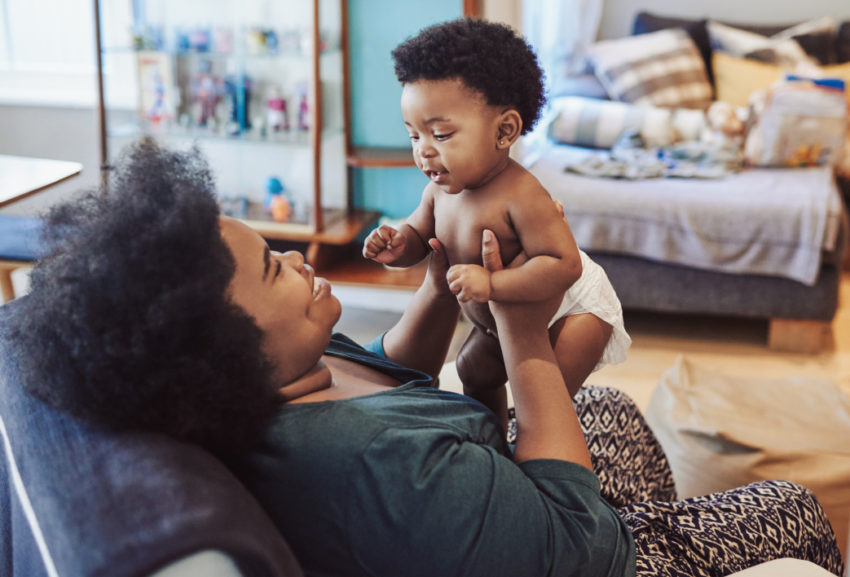 Direct, Efficient and Cost-Effective Support for American Families
The Child Tax Credit (CTC) is a direct, efficient tax credit for American families. The credit is granted for each qualifying dependent child. Designed to help taxpayers support their families, this credit was created in 1997 with bipartisan support, expanded in 2017 under President Trump, and expanded again in 2021 under President Biden.
The Child Tax Credit has been built upon and expanded several times from its original structure. The policy benefits from bipartisan appeal, having been expanded under both Republican and Democratic majorities over two decades of history supporting American families.
Conservatives who support the CTC tend to cite the policy's strength in giving parents the freedom to decide how they can best support their families, as well as the minimal cost to administer the policy, which essentially operates for its recipients as a working class tax cut.
"If you have children and earn money, you ought to have first claim on your money to care for your own children," said former Speaker Newt Gingrich in support of passing the Child Tax Credit during his tenure leading the House. Republicans later expanded the policy, most recently in 2017 as part of the Tax Cuts and Jobs Act under President Trump.
Under the most recent Child Tax Credit expansion passed by Democrats, eligible American families are provided a credit of up to $3,000 per child over the age of six and $3,600 per child under the age of six. The disbursement of this credit became monthly to assist families with routine expenses of parenting, the total dollar amount per child was raised, and the age limit for receiving these payments was raised from 16 to 17 as part of the American Rescue Plan Act in March 2021.
Eligibility for receiving the CTC is largely dependent on household income. Couple households where American families are making up to $150,000 get the full credit as well as single households making up to $112,500. The credit phases out past these thresholds, however a large portion of American families are under these household income levels. Families started receiving these monthly payments on July 15, 2021.
For every child 6-17 years old, eligible American families receive $250 each month while families while children under the age of 6 receive $300 each month. Credit distributions are made via direct deposits for those who've filed their 2019-2020 tax returns or by mail for those who do not use direct deposit and have signed up to receive a stimulus check from the Internal Revenue Service. For these reasons, some households with children — most notably, those with incomes below the federal poverty line — are eligible but have not received payments as a consequence of not having information on file with the IRS.
Cost Savings and Secondary Benefits of the Child Tax Credit
Implementation of the Child Tax Credit has produced numerous benefits for taxpayers. Because 98 percent of children in the United States qualify to receive the child benefit, it is projected to cut child poverty by at least 45 percent, according to Columbia University. Furthermore, these monthly payments will also help to cover important family expenses as they occur. Common uses for these payments, according to the Census Bureau and a Humanity Forward study, include groceries, utilities, clothing for children and emergency savings.
Reducing child poverty has benefits beyond fulfilling the moral imperative of giving every child the opportunity to achieve the American dream. Lifting families out of poverty has proven to increase educational outcomes for children, improve mental health, and reduce substance abuse.
These benefits also come at a bargain to the American taxpayer, providing seven dollars in projected savings for every dollar spent on reducing child poverty, according to some studies.
In addition to reducing structural poverty, the Child Tax Credit is also projected to make major contributions to the U.S economy. According to an analysis published by the Niskanen Center, the recent expansion of the CTC will enable $27.6 billion in new household spending, support job creation and boost the American economy.
Opponents of the Child Tax Credit argue that its expansion will lead to future improper payments and disincentivize American families to work. Despite these claims, most payments provided by the CTC were used in order to support living expenses and child care.
According to the U.S Census Bureau's Household Pulse Survey (HPS), 47 percent of its respondents reported spending their Child Tax Credit on food, while 10 percent of adults – and 17 percent of those with at least one child under the age of five – reported spending their CTC on child care.
Furthermore, a Humanity Forward/Social Policy Institute study found that 94 percent of parents planned on continuing their work or seeking employment as a result of receiving the Child Tax Credit; Of the 6.4 percent of the respondents claiming that they planned on using the CTC to work less or change occupations, two-thirds were parents of infants or toddlers.
The expanded benefits provided by the Child Tax Credit as part of the American Rescue Plan Act are set to expire in December 2021 unless extended. Furthermore, the policy's previous expansions will sunset in 2025 without Congressional action, leaving the pro-work, pro-family policy at risk of reverting to the 2001 iteration of the policy of an annual $1,000 per child versus up to $3600 in monthly payments per child.
Humanity Forward worked with partner organizations and members of Congress on both sides of the aisle to pass the expanded monthly Child Tax Credit payments as part of the American Rescue Plan Act and is actively advancing efforts to extend the policy since its expiration in December 2021.